Main Contents:
Music
Interview
Upcoming Gigs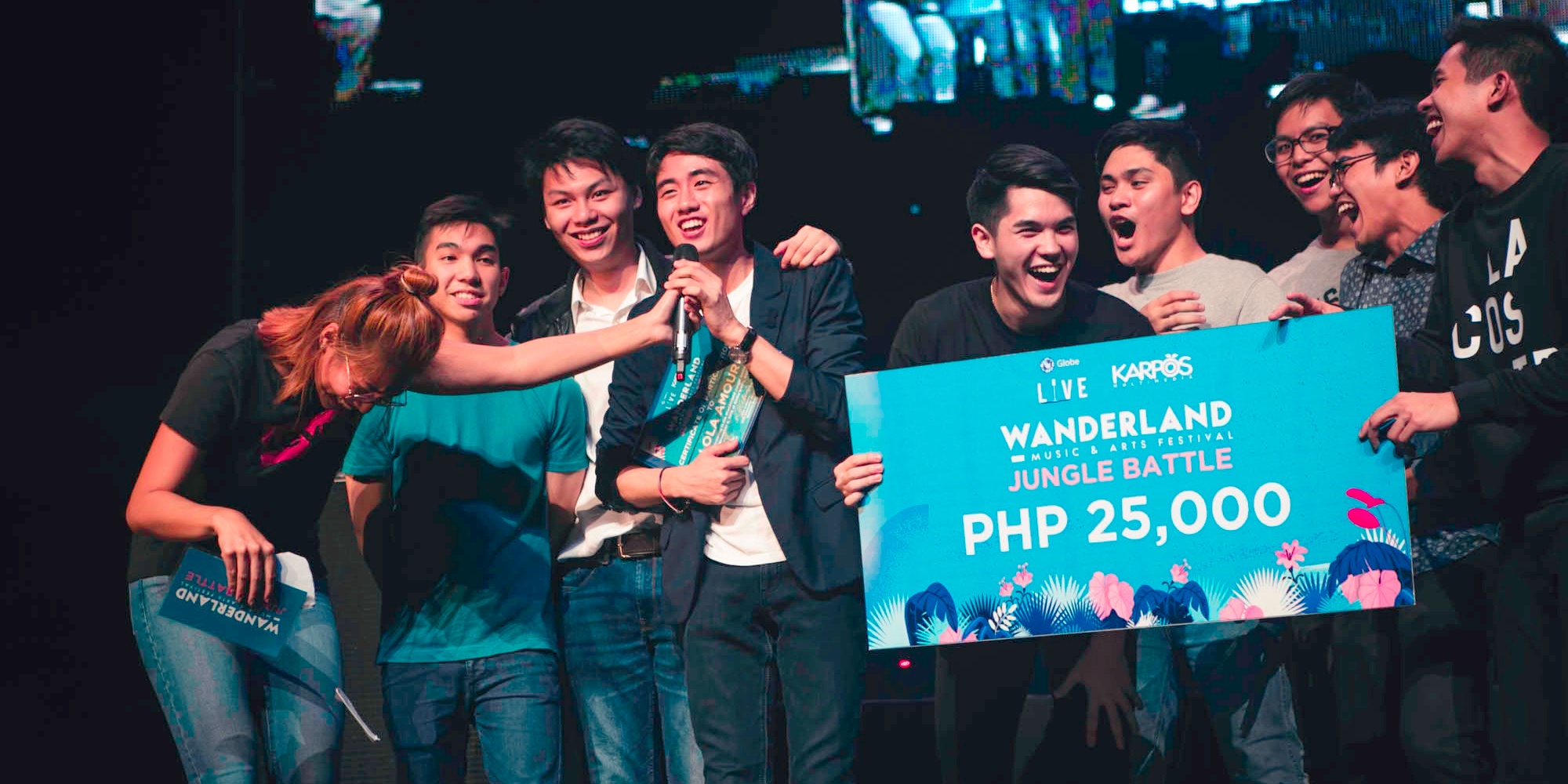 Lola Amour is a 7-person indie band from the Philippines. Winning Wanderband 2017 was their first major debut in the local music scene, which gave them the opportunity to open for Wanderland 2017 with foreign headliners LANY, The Temper Trap, HONNE, and more. Their members consist of Pio Dumayas (lead vocals), Martin Kim (back-up vocals, keyboard), Raymond King (back-up vocals, bassist), Zoe Gonzales (guitarist), Angelo Mesina (trumpeteer), Joxx Perez (saxophonist), and Renzo Santos (drummer); all high school friends hailing from Muntinlupa.
Originally split into two different bands, they were known as"Decaf" and "Sinigang na Baboy". They later merged into Lola Amour after finding that Sinigang Na Baboy's bassist (Joxx Perez) could play the saxophone, and the drummer of Decaf (Angelo Mesina) could play the trumpet. Each member has been playing their respective instrument/s since they were around 10 years old, and all individually influenced by different genres such as jazz, EDM, reggae, and even indie original Pilipino music (OPM) which inevitably formed the music that is now Lola Amour.
Music
Lola Amour lets out a 70's vibe with mixed genres such as rock, jazz, and even disco. Though the mixing of their songs could be improved on, their songs come with energy and spirit; definitely something you can dance to. Their sound is very comparable to 90's Filipino rock band P.O.T.
No Tomorrow
If I close my eyes and listen to "No Tomorrow", I see a group of boys with heart balloons (some pink ones, too), publicly serenading a special someone whether on stage or in the mall. It's ultimately a song for the cheeseballs out there, and the guitar, keys, and the bass set that vibe in every verse. The entrance of the brass instruments with the whole band simulate la vie en rose, literally meaning "life in pink": it's that innocent puppy love moment in your life when you meet someone, and there's some sort of magnetizing quality in the person that you don't seem to understand, and your vision is tainted pink, which is usually associated with a gentle, and nurturing kind of love. The sax and trumpet harmony also seem to be trying to inch closer the way someone would try to get to know someone better in a romantic light.
I close my eyes but that doesn't mean there's no
There's no, there's no, there's no
Tomorrow
What's interesting to me is that the lyrics speak of a more mature way of seeing puppy love: going through the motions of whether or not the feeling is real because of some tantalizing risk or benefit, which quite honestly in your college life, can be a list that goes on and on. It also speaks of reading and being aware of the situation between the two people in question, and also not rushing love, which allows the lyric/title to speak for itself.
Maybe Maybe
"Maybe Maybe" is of the slower kind, setting a kind of timid mood, as if it were a heartfelt confession. You could almost see a little boy looking down at his shoes, trying to suppress sad feelings as most men do ("I don't wanna think about it"), but at the same time trying to face it head on. He somehow sees the endeavor a little pessimistically while being aware of how high up his head has gotten in the clouds.  The lyrics are the same kinds of words you'd find in any person's diary, talking about feeling taken for granted, and whether you should try harder or stop altogether.
Fools
The complete opposite of "No Tomorrow". It feels like they're trying to stay refined: worrying about inner thoughts then later thinking, "you know what, screw it." Very disco, and the build-up resembles an increasing adrenaline rush, capturing the elevating excitement of being in a relationship, and exploring new boundaries. This is a song I'd really love to hear live.
Overall, Lola Amour talks about love and beginnings. There is an interesting variety of genre in the three songs.
[top]
Up Close and Personal with Lola Amour
I was able to ask the band some questions about their vision and and their plans with regard to their music: